Kim Kardashian and Jake Paul are among a handful of celebrities who are currently facing legal action over the use of their big platforms to advertise cryptocurrency.
As Bitcoin and other cryptocurrencies continue to crash this week amid a massive sell-off, celebrity lawsuits – which were filed earlier this year – are back in the public conversation.
In January, Kardashian was named in a class action lawsuit alongside former NBA star Paul Pierce and boxer Floyd Mayweather, who were accused of using their fame to promote EthereumMax as part of a larger scheme to defraud investors, in the lawsuit.
According to the lawsuit, this endorsement allegedly was part of a broader scheme by the creators of EthereumMax to inflate the price of the token before it was sold, commonly referred to as pump and dump.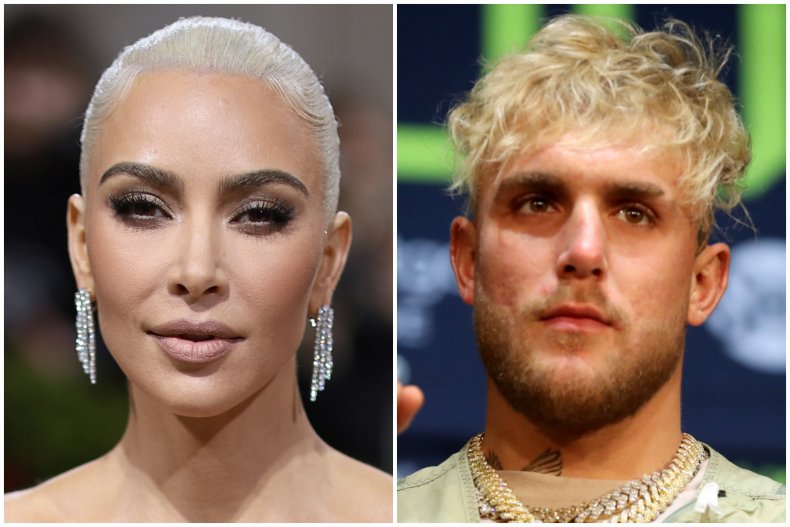 The lawsuit states that cryptocurrency creators Steve Gentile and Giovanni Peroni sold their EthereumMax holdings "for a significant profit."
Back in June of last year, Kardashian promoted EthereumMax, posting an ad about the cryptocurrency on her Instagram Stories.
"Are you a crypto enthusiast???? This is not financial advice but sharing what my friends just told me about the Ethereum Token Max!" Read the ad.
"A few minutes ago, Ethereum Max burned 400 trillion tokens — literally 50% of its admin wallet, giving back to the entire e-max community."
Kardashian's post also encouraged viewers to "swipe up to join the e-Max community."
According to the BBC, the lawsuit states that athlete Pierce promoted EthereumMax in a "widely discussed" Twitter post in May 2021, while Mayweather's boxing match in June 2021 with Logan Paul was also used to promote the coin.
Mayweather is also alleged to have promoted EthereumMax at a crypto conference.
In another lawsuit, YouTuber Paul and a host of other celebrities — including singer Nick Carter, social media star Ben Phillips and rappers Soulja Boy and Lil Yachty — were named in February in a class action lawsuit promoting Safemoon.
CryptoPotato reported at the time that prosecutors Bill Merewhuader, Christopher Polite and Tim Viane blamed celebrities for artificially increasing the value of the token by supporting its millions of followers on social media.
Tweets from Paul and Carter promoting Savimon remain online at press time.
It is becoming clear that celebrities and public figures, most notably Elon Musk, CEO of Tesla and SpaceX – who has tweeted frequently about cryptocurrencies – have the ability to influence the value of coins simply by making positive or negative comments about them online.
Financial experts warned earlier NEWSWEEK About the risks associated with cryptocurrency trading, including extremely volatile prices that can rise or collapse on little more than hype alone.
Addressing the lawsuit at the time it was filed, EthereumMax denied the allegations in a statement to CBS MoneyWatch.
"The misinformation associated with the latest allegations is riddled with misinformation about the EthereumMax project," a company spokesperson said.
"This project has taken pride in being one of the most transparent and connected projects in the crypto space. We oppose the allegations and look forward to uncovering the truth."
NEWSWEEK Contact representatives for Safemoon, EthereumMax, Kardashian, Mayweather, Pierce, Paul, Phillips, Carter, Soulja Boy, and Lil Yachty for comment.