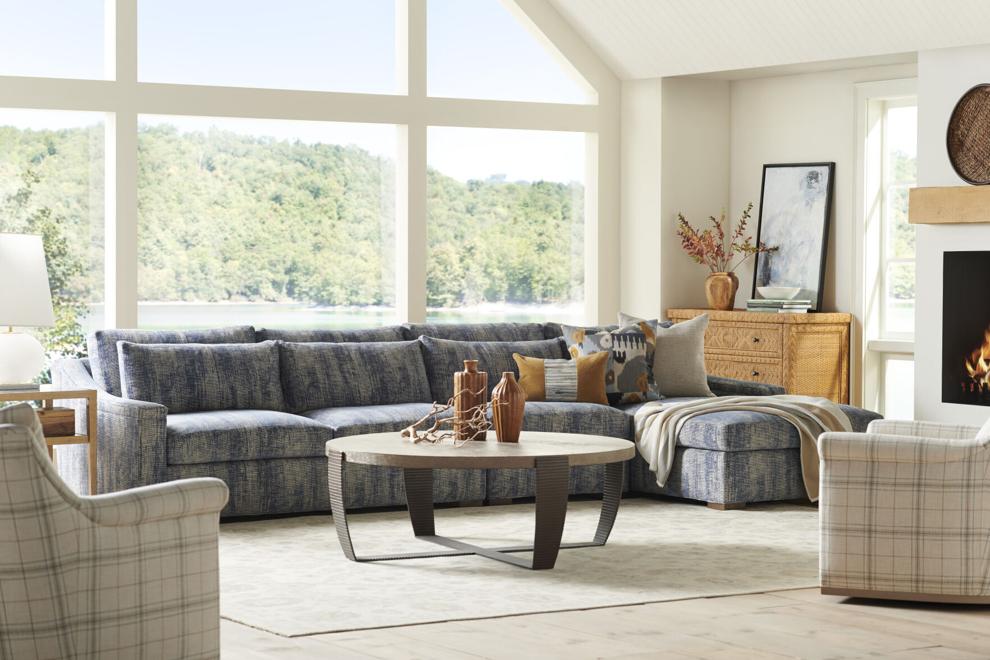 The Great Recession of 2008 could have been the end of Travis Hamilton's career in the furniture industry, but instead, it turned into an opportunity to forge a fresh start.
In 2003, Hamilton moved from Winnipeg, Manitoba, Canada, to Richmond to work for a national furniture manufacturer. However, when the housing bubble collapsed just a few years later, consumer spending on home-related goods came to a complete halt.
"I knew our company and my job were in trouble," Hamilton recalls. "Necessity is the mother of invention."
So Hamilton set out to make a place for himself in the world of furniture by focusing on fabrics and home décor.
Now, with locations in Richmond and Charlottesville, his successful u-fab interiors business is the go-to store for high-rise home design as well as a lifeline for local suppliers and manufacturers that have been losing customer-facing retail space in recent years.
Wesley Hall, the North Carolina-based manufacturer of custom furnishings, was one such partnership that was formed from the changing retail landscape.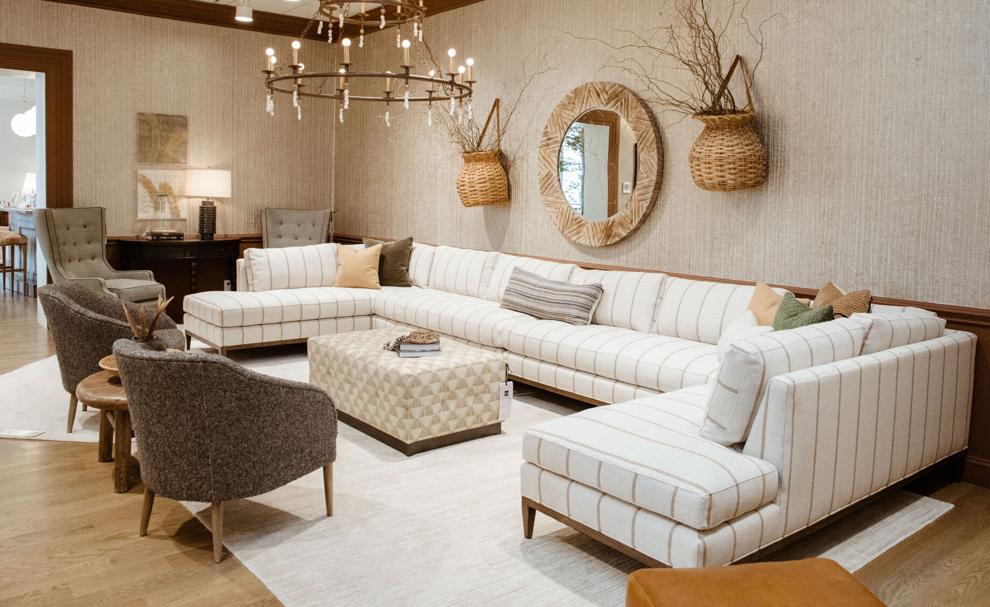 "One of the things that I and the team at Wesley Hall appreciate is that they're not a huge manufacturing company," says Hamilton. "It is a privately owned family business. We are also a privately owned family business. They are good people, and this is going well."
Wesley Hall has been in business for over 50 years. With its focus on excellent quality and tailoring, the Hickory, North Carolina, company has cemented its role as one of the textile leaders in the industry.
"Whether it's the frame or the suspension, they don't skimp on anything," says Hamilton. "They use the best materials, like we do, and you see that in the product. They stand apart."
Because of this quality, u-fab has been carrying Wesley Hall products in store since 2019. But it also fits the u-fab standard with an eclectic mix of furniture from classics to mid-century.
"We went with them because we love a lot of the styles they offered, and they used a lot of the same fabrics that we carry, so aesthetically speaking, they fit very well. Our two companies can deliver that well-traveled and collected look," says Hamilton. "In addition, we were looking for manufacturers made in the United States that we can trust."
So what are some of the ways you can incorporate the luxury of Wesley Hall into your living area?
Hamilton swears by the Wesley Hall Thayer chair.
"It has perfect ergonomics, and it is really comfortable. The drape skirt has a waterfall design on it – it starts at the top and covers the entire length of the piece. It's hard to do, but they are the best in the world, I would say."
Currently many Thayer chairs can be found on the floor in u-fab galleries.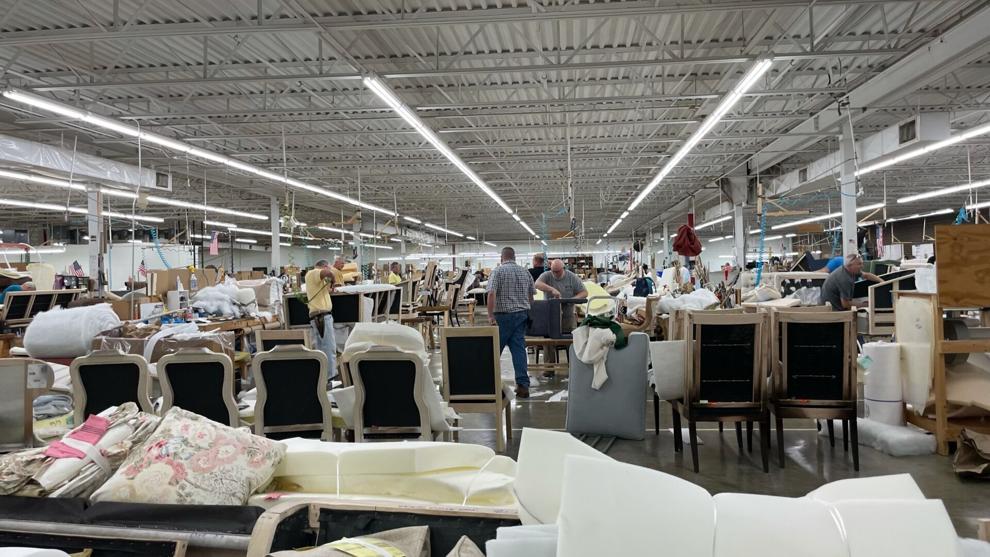 If you're looking to splurge and do an entire room, Hamilton recommends starting with choosing the right sofa. Starting with a sectional sofa type or any other type of sofa distinguishes the room and gives you the ability to get a good feel of the space before adding additional pieces and other decorative elements.
Plus, Hamilton adds, the sofa is only worth the investment.
"This is what you sit on and watch TV or work on most nights, so you want it to be comfortable and finally," says Hamilton. "Large, deep, comfortable sections have been popular for a long time, and they don't seem to lose any traction."
Choosing high-performance fabrics for high-traffic pieces – like the sofa – is one way you can ensure you'll love your furniture for longer.
"Save more decorative or larger patterns for accent chairs and other pieces," Hamilton suggests.
The best way to know that you're maximizing your space — and your budget — is by working with a u-fab design consultant, says Hamilton. The store's trained staff can help discover fabrics, furniture, curtains, patterns, brands, wallpaper, and more.
"No matter what your style is, making sure we get the right design direction is always the most important."
The u-fab has two locations: 7921 West Broad Street, Richmond, Virginia, 804-888-8322, and 2171 Ivy Road, Suite 5, Charlottesville, Virginia, 434-245-8322. It is advisable to make appointments for personal services.
This content has been produced by Brand Ave. Studios. The news and editorial department had no role in its creation or presentation. Brand Ave. Studios target audience advertisers through engaging content software, from concept to production and distribution. For more information, contact [email protected].