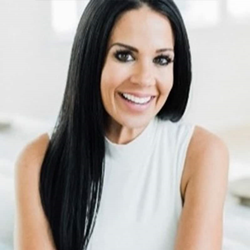 We treat every relationship with integrity, honesty and kindness, and work hard to design spaces people never want to leave
Panama City Beach, Florida (Probe)
May 16 2022
Violette Collective today announced its partnership with Side, the only real estate technology company that exclusively partners with high-performance independent agents, teams, and brokerages to transform them into market-leading brands and businesses. The alliance will ensure that The Violette Collective, the company that sells and organizes luxury homes in the Emerald Coast, is backed by the most advanced platforms in the industry.
The Violette Group was founded by Sarah Violette, a real estate agent with a diversified sales background and a leader in the specialty home market. Violet has developed a strong foothold in Emerald Coast real estate, designing and furnishing homes that she buys and sells at the same time. Violette Collective serves customers along the Emerald Coast, including Inlet Beach, 30-A and Panama City Beach.
"Violette Collective's mission is to turn every purchase or sale into an unforgettable experience," said Violette. "We treat every relationship with integrity, honesty and kindness, and work hard to design spaces people never want to leave."
The partnership with Side will ensure that Violette Collective remains at the forefront of the evolving real estate market while continuing to provide outstanding services to its clients. Working behind the scenes, Side supports Violette Collective with a unique brokerage platform that includes proprietary technology, transaction management, branding, marketing services, public relations, legal support, lead generation, vendor management, infrastructure solutions, and more. In addition, Violette Collective will join an exclusive group of Side partners, benefiting from a network stretching from coast to coast.
"The best technology, marketing, and support from Side ensures that The Violette Collective's operations are operating at maximum efficiency," Violette continued. "This means that my team and I can focus 100% on providing excellent customer service."
About Violet Group

The Violet Group is the ultimate resource for individuals, families and investors looking for and selling luxury homes on the Emerald Coast. Whether pairing the buyer with a custom-made home or planning to sell for top dollar, the attentive team is determined to deliver an unforgettable experience. Violette Collective offers Inlet Beach, 30-A, and Panama City Beach. To learn more, visit http://www.TheVioletteCollective.com.
about side

Side transforms high-performance independent agents, teams, and brokerages into successful businesses and boutique brands that are 100% agent-owned. Side partners exclusively with the best agents, empowering them with proprietary technology and a key support team so they can be more productive, grow their business, and focus on serving their customers. Side is headquartered in San Francisco. For more information, visit http://www.sideinc.com.
Share the article on social media or email: