Mexico has always been the epitome of luxury for those who like to go on vacation. It has all the elements of a high-end destination from sparkling white beaches to Pacific beaches, thriving cities and fine and luxurious dining options, a look for everyone and not just visitors.
In fact, Mexico boasts the 15th largest economy in the world, which means that even if you're not part of the intimate community of locals here, some of the best places to go and stay in Mexico are ready to be enjoyed. Whether you're staying at 5-star resorts in Cancun, or heading to Los Cabos or Zihuatanejo, there's always somewhere to stay. Let's take a look at the top favorite luxury destinations in Mexico.
Punta Mita
If there is one destination in Mexico that truly dedicates itself to being a luxury destination, it is Punta Mita. Located on a private peninsula on the northern tip of Banderas Bay in Nayarit, it is only 16 km north of the popular tourist destination Puerto Vallarta. Being located at the same latitude as the Hawaiian Islands, the mild temperatures throughout the year make it a great vacation spot. The Peninsula is a 1,500-acre luxury resort and residential community surrounded by white sand beaches, lush tropical vegetation, and the Pacific Ocean. It is also home to a variety of luxury resorts, upscale residential offerings, and a beautiful golf course. A truly amazing and luxurious vacation in Mexico.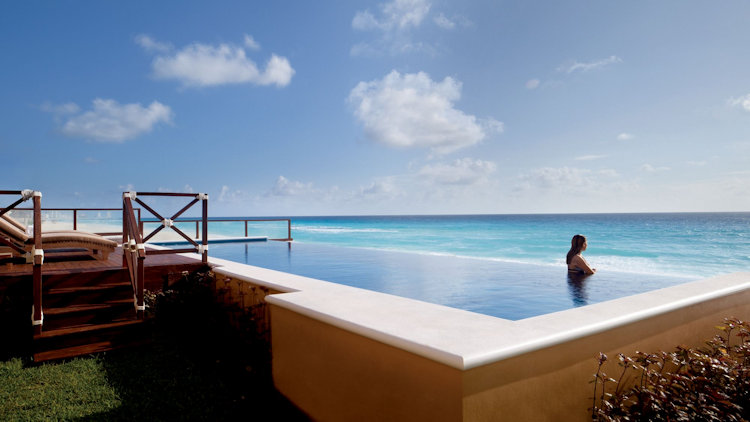 Cancun and the Mayan Beach
The most popular holiday destination in Mexico is Cancun because it is impeccable by design. It was built using computer models, so it looks so perfect! The weather is great, plane tickets are cheap, and the beaches are perfect. If you want to go big on your vacation here, the Ritz Carlton is one of the most popular and best luxury resorts in Cancun. It's one of the many mega resorts here, but a classic for guests who love staying here with a luxurious spa and gorgeous beach that stands out. Cancun in general has great options, as Isla Mujeres is a quiet island just off the beach and the Mayan Riviera has plenty of resort options.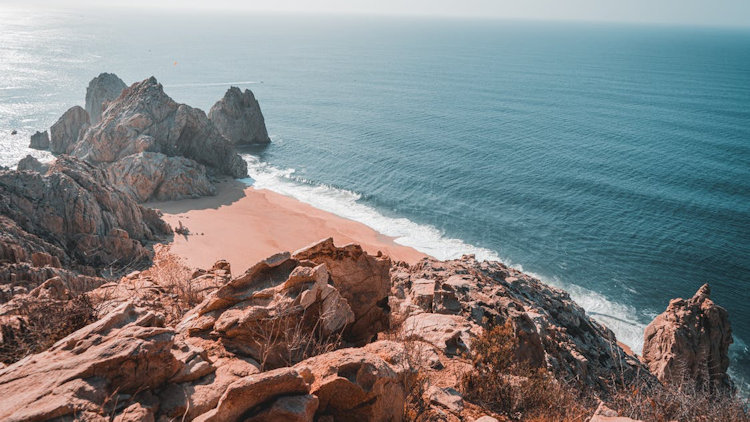 Cabo San Lucas
At the southern tip of the Baga Peninsula, Cabo attracts a lot of wealthy people. American boys and girls, their families, and anyone interested in luxury living along the land of the Pacific is here for spring break, summer vacation, and everything in between. The outdoor attractions are amazing and include things like surfing, sailing, diving, and sport fishing. If all you want to do is basic beach buzz, then this is the place for you.
The fine dining and nightlife options here shouldn't surprise you given the fact that Cabo has stunning high-end resorts. However, the most memorable place is The Resort of Pedregal. It's luxurious inside and out and the resort has 113 rooms, with plunge pools, local décor, digital amenities, and more, and is still considered a boutique hotel. It is an unforgettable place to go.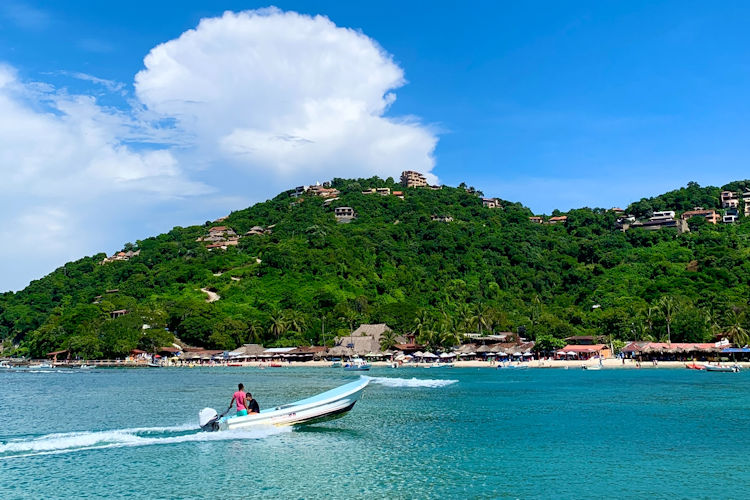 Zihuatanejo
Zihuatanejo is located on the Pacific coast, just 240 kilometers northwest of Acapulco. It wasn't specifically mentioned on the typical travel map when visiting Mexico but it has stood out as a great vacation spot. If beauty is what you're after, head over to the boutique with Amuleto. Upscale travelers love the bohemian outposts here in Zihuantanejo, as they are well-equipped. This bamboo and thatch hotel in Mexico and Zihuantejo boasts some of the most beautiful beaches with the purest oceans.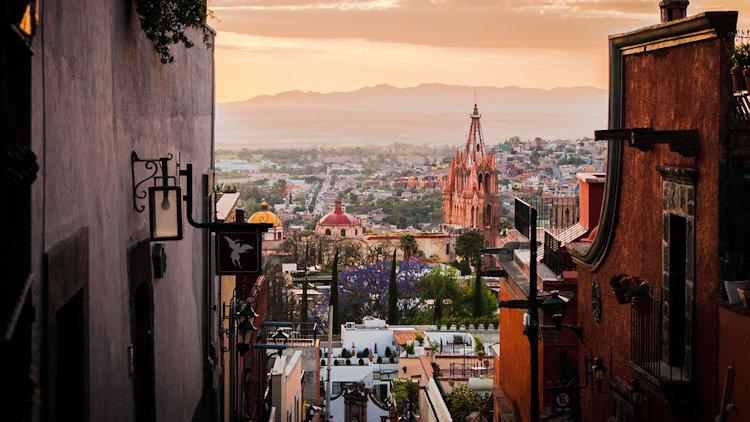 San Miguel de Allende
For a perfect holiday in Mexico, San Miguel de Allende is one of the favorite luxury destinations for those who love to travel. Did you know that Chef Marco Cruz makes magic every week at Nomada in San Miguel? It is an artistic and historical place with a refreshing atmosphere. The UNESCO Historic District makes the magical mountain city a magnet for both adventurous travelers and wealthy Mexican families. You get the qualities of life and vacation quality here, with gourmet restaurants, fine dining hotels, and an eclectic nightlife.
If you really want to make your vacation time great, then choosing any of these resorts in Mexico is something you must do. Mexico should be on top of everyone's list who loves excellent food, beautiful beaches and swimming in the clear and warm ocean. If this isn't your bag, Mexico might not be the place for you because that's what you get when you visit here.