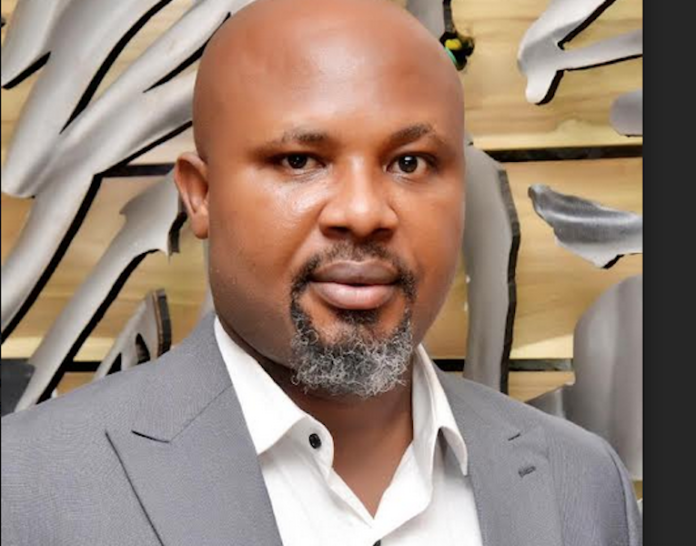 Dike Onwuamaeze writes that many Nigerians have been left without a roof over their heads due to the harsh economic reality in the country.
"A man is not a man until he has a house of his own." This quote by the late President Nelson Mandela of South Africa emphasized the place of adequate housing in meeting the social, economic and psychological needs of every man and woman.
However, despite the place housing facilities occupy to meet the daily and basic needs of the people, many Nigerians have been left without roofs over their heads due to the harsh economic reality in the country.
Some authorities estimate that the current housing deficit in the country is more than 20 million units and its financing will require about N21 trillion.
University of Uyo Professor of Economics and Public Policy, Professor Akpan Ekpo stated that the housing deficit crisis in Nigeria has been exacerbated recently with statistics showing a deficit of at least 17 million.
Ekpo stated that the housing deficit, when left unabated, can lead to increased crime, disease outbreaks, unaffordable home prices, lower standards of living, as well as higher mortgage payments.
Also, the Speaker of the House of Representatives, Femi Gbagyapamila, announced in 2021 that the housing deficit rate in Nigeria was alarming and it would require N6 trillion to bridge the housing deficit in the country, which was estimated to be between 17 and 20 million housing units. According to him, this number was increasing annually by 900,000 units.
Engaging in this huge opportunity in the housing sector and working towards providing ethical professional services that will enable Nigerians to secure a roof over their heads is the founder/general manager of Rouxey Vision Homes and Construction (RVHC), Mr. Jude Ikeji, who is redefining the concept of luxury in the country .
Ikeji holds a BA. in Accounting/Business Administration from University of Lagos, and Masters in Project/Business Administration and Management from the prestigious Lagos School of Business at Pan-Atlantic University. He also holds a Diploma in Banking and Finance from University of Benin, Benin City, Edo State.
He is an experienced real estate expert with a passion for providing luxury homes, sourcing high-quality building materials, and managing cost-effective logistics.
The Lagos-based RVHC, founded and sponsored by him is today among the leading real estate advisory firms in Nigeria with operations across the globe.
He actively utilizes his close working knowledge of real estate asset operations to allocate capital wisely and ensure above-average return for the business and its partners without compromising the long-term satisfaction of its valued clients and contributing to the growth of the nation.
He has direct supervision of the day to day activities of the company and manages a team of highly trained and passionate professionals in striving to make RVHC a point of reference in Nigeria's burgeoning luxury real estate market.
Its vision is to create unique, luxurious and affordable homes that are presented in high-end and premium designs to all of our clients.
Ikeji said, "With our words of safety and comfort, we continue, through our projects, to contribute our share in the growth and development of the Nigerian economy as well as improve a lot of our clients and partners by investing in real estate, public investment, financial and management services," adding that "Through our more than 12 years in the industry, we guarantee excellence."
RVHC offers high quality, value-added services backed by years of experience and backed by Information and Communication Technology (ICT) in the real estate industry. Guided by honesty and commitment to the highest standards and ethics in providing service.
"We provide services to industries, government and semi-government bodies and individuals in Nigeria and abroad. In our dealings with clients, our focus is on utmost professionalism, innovative solutions and customer satisfaction." Ikeji said.
"We are known and respected for the quality of our service delivery in the following areas: real estate developer/real estate developer; government agency; real estate marketing; all-purpose appraisal; viability and feasibility assessment; real estate consultancy; address search and verification; project management; property and facility management."
Currently, RVHC is developing Amanda's Garden Estate in Ibeju Lekki along with the main development (Abijo Heights) located in Abijo GRA Lagos, a rapidly rising suburb. Rouxey Vision Homes and Construction is best known for having started and completed the Diamond Estate by Novare Mall, which is located on an area of ​​1,200 square meters completely sold out. It is also dealing with the Osapa project, which is a gorgeous five bedroom duplex located in a safe and secured environment.
Ikeji said: "RVHC has overseen the development and delivery of this luxurious five bedroom fully detached duplex apartment with BQ in Osapa London, Lekki. The project was valued at only N145 million."
Leakey Project Phase I
Rouxey Vision Homes and Construction has built and delivered an ultra-luxury 5 bedroom fully detached duplex with BQ in the heart of Lekki Phase 1 from start to finish using the best internationally sourced building materials. Features include spacious living room, modern lighting fixtures, all en suite rooms, POP ceilings and spacious bedrooms.
Other projects undertaken and completed by Rouxey Vision Homes and Construction include Abijo Heights, a two-phase 8000 square meter (Phase 1 and 2) development in the heart of 'new' Lagos.
The location, according to Ikeji, was chosen with a quick appreciation of value. He said the homes were designed to offer a seamless blend of comfort, serenity, and aesthetically pleasing architecture. Abijo Heights straddles between Lagos' hottest "new" locations for fast-growing real estate – Sangotedo and Ibeju Lekki. It brings our valued customers a golden opportunity on a silver platter.
"Each home is a beautiful, modern four-bedroom grocery home that comes with a laundry room, box room, ample storage space, and one room grocery, all artfully distributed over three floors. It is built upon solid structures, well-planned layouts, and perfect surroundings. And, high-level security is waiting for you with as little as N10 million."
RVHC not only constructs buildings, but also ensures that the necessary infrastructures are in place to enable residents to enjoy a quality lifestyle. These include a good road network, water treatment, a very modern sewage system, a good sewage system, a children's playground, and sports facilities such as a gym and relaxation area. The project is also supported by an independent power source within the property to ensure 24-hour continuous power supply. There is also an additional car park in the back for at least 4 cars
Payment Plans: Home ownership is also designed to be affordable as the payment can be spread over 24 months with a pocket-friendly initial deposit of only N10 million.
Among its ongoing projects is the Chois Garden Estate project, which has 10 ready-to-sale floor units in Chois Garden Estate, Abijo GRA on a site of 3000 square metres. Each beautiful and luxuriously appointed new 3 bedroom bungalow is ready to move in. You only need to bring your clothes. The gated complex can accommodate up to 8 cars with 2 external laundry rooms.
Rouxey Vision Homes and Construction shares the philosophy that the real estate sector of the Nigerian economy should provide Nigerians with opportunities to own homes, invest and increase their income over time.
Specifically, the industry should offer homeowners and investors some immediate benefits that include financial security as a source of passive income, raising capital on the initial investment, as well as having reliable assets that can serve as collateral for securing financing from commercial banks and other financial services. institutions. In addition, investing in real estate also ensures financial stability.
His view is consistent with Ekpo's position that "Housing is important to the development of any society, and has economic and welfare implications. In economic terms, investment in housing contributes to the formation of fixed capital, employment, and significant backward and forward linkages with the rest of the economy."
Ikeji also shared the concern expressed by Gbajabiamila that some property developers are exploiting loopholes in relevant legislation to also act with impunity, stealing the dreams and billions of Naira from hard-working Nigerians.
Gbagapiyamila had said, "The lack of accountability and regulation in the dealings between property developers and home buyers has caused untold difficulties for many already struggling Nigerians, who wish to own their own homes. Therefore, it is our responsibility to introduce effective regulations to solve these problems. ".
Ikeji agreed that there were fraudulent activities that led many people to be defrauded by some landlords. However, he instilled a good dose of professionalism to ensure RVHC remains on the path of business integrity.
He explained that with over 12 years of industry experience and a team of highly trained professionals, we are constantly leading the way in designing, developing and delivering luxury properties at competitive prices across various sectors, both locally and internationally.
"We are known for excellence in service delivery which has given us an edge in the industry." He said.
"Our mission is to be recognized for providing extraordinary services and expertise in the luxury property development market, leveraging innovative technology, professionalism, and integrity to achieve consistently increased customer satisfaction, an impressive return on investment, and an improved quality of life in our community."
RVHC is a professional real estate company and member of surveyors and property evaluators. The company is a member of the Nigerian Institute of Real Estate Surveyors and Valuers (NIESV), as well as the Registration Board of Surveyors and Appraisers of Nigeria (ESVARBON) with approval to practice and provide real estate services in Nigeria. Rouxey Vision Homes is also registered with the Lagos State Real Estate Transactions Department (LASRETRAD) as a Certified Real Estate Practitioner.
Some of its services include sProperty development, sales and leasing, real estate consultancy/management, import and supply of building materials, and logistics. RVHC has international partners such as W Estate of Turkey that it cooperates with to offer international real estate investment opportunities to its clients.